I have those moments. They ensure that I decide to travel Asia for eight months and ensure on a Friday that I decide to book a weekend in Frankfurt. Why Frankfurt? Well, plane tickets were too expensive by the ridiculously late decision. And Paris and associates we've done already. So I was looking for a new destination to do with the car. In addition, I started from the fact that my lady likes to sleep at a fancy hotel. So I just checked Design Hotels and saw what were the possibilities.
The only affordable one that also looked nice: 25 Hours Levi's Hotel in Frankfurt. What I knew about Frankfurt? Nothing. Booked the hotel, notified the misses and packed the bags. On to the unfamiliar city. But not before I launched a small question on Facebook. Does anyone have tips about Frankfurt? Big points for Tess from RetsenDetsen. She'd spent several days for her work in Frankfurt and had a deluge of good tips. The rest of my Facebook talked about a dull, gray city. As one where the European Bank is and with nothing else to do. Hurray, big expectations!
Where to stay?
The 25 Hours Hotel Levi's is somewhat located in a weird neighborhood. Around the station at the red light district. So if you prefer a really nice even walk, don't do it there, but it is within walking distance of downtown and all the fun stuff. And the rooms are quite nice. A more detailed report will be provided by  Dorien, the hotel guru.
What to do?
Museums. Honestly a shitload of museums. We were in  town during the Whitsun weekend so there was not much open, but Frankfurt has no fewer than 34 museums. And alle of them were open. HAH! So we went and we did a cultural being overly crazy mega museum tour. In two days we saw 10 of the 34 spots. How much did that cost us? Um, 18 euros per person. That's it. You just buy a MuseumSuferTicket and wham, access to 34 museums for 2 days. Sweet, right! Are they worth it? Not really all of them. However, the level is surprisingly high. Nice buildings, well worked out exhibitions. Yeah, we were impressed. This were our highlights:
MMK 1/3 and 2
Museum of Modern Art. The kind of museum where you step out afterwards with the idea GODDAMN I DON'T GET IT. But that can just be me actually. Most of the explanation is only in German. But very beautiful building, beautiful permanent exhibition and currently there was an intriguing temporary one.
Deutsches Filmmuseum
A must visit! Discover the world of film in a museum full of fun things to do. Yes, you can touch things and press buttons. You'll see the first film cameras, you can see how a film set works, the first movies. Real fun.
Schirn Kunsthalle
Outside the Schirn hangs a big bell waving around. The colossus makes a lot of noise and you feel that any moment it could fall on your head. Time flies here literally. The building was divided at our arrival in two exhibitions: one about German prophets (weird cult leaders) and one on affichistes (artists in the 60's-70's used billboards and turned them into art). Both were fine but not that big.
Photography Forum Frankfurt
Are you into photography then you should definitely stop here. Currently there is a 100 year Leica photography exhibition and it's crazy how many iconic works were shot with a Leica. Dearest people of Leica, I wouldn't hesitate at all to shoot some during my trip through Asia * wink wink, nudge nudge *
Fail: 
Senckenberg Naturmuseum:
I love natural history. Bugs in any form or and certainly dinosaurs. So I expected a lot from this museum but it was sooooooo old. Dull explanatory notices, boringly arranged stuffed animals, boring displays. Really a big setback. No idea if children find it amuzing but I doubt it really. Shame, because there is so very much to do with it. Even the few digital displays were incredibly boring. Blegh!
Were not able to do but probably also nice:
Städel Museum:
TripAdvisor says it's good but that was not open on Monday. Sorry Städel.
What else to do?
Walking: Along the museums there is a nice strip at the water where you can walk. Or if you're staying at Levi's you can borrow a bike for free and cruise around. Sun in your face and enjoy.
Palm Garden: A flower garden just outside the center. Will cost you 7 Euros per person, but ideal for a pleasant Sunday stroll, and certainly for flora lovers. Large amount of flowers, shrubs and trees. Oh and cacti. Hooray for cacti.
Alte Opera and English Theatre: Problem with booking a tad late is that you can not do everything in two days without a little bit of preparation. About these two cultural sites we heard good things, but there wasn't anything playing at the Opera and in the English Theatre there was a drama. And there is already enough drama in the world.
Shopping: Of course you can do it anywhere. Frankfurt has a few nice side streets of the city center where you can really find cool shops including a Leica shop (hey people from Leica, that's a second product placement). So shop til you drop. MyZeil, a shopping center, looks nice on the outside but does not have a lot to offer.
Where to eat and drink?
Kaffee Wackers: small, old and above all very cozy coffee house. People sit together outside at the tiny terrace to enjoy their coffee. Known spot that is remained charming nonetheless and still maintains reasonable prices.
Margarete: After a visit to the Fotomuseum you can just stop there. Hipster interior and corresponding prices. Ideal for a small bite, but maybe not more. The sausage was super good.
Café Karin: breakfast spot that apparently is visited by EVERYONE during the weekend. Inside was full outside was full, everything was full. Due to a mistake in the order we had to wait another half an hour, but that was all worth it. Plentiful breakfast for good price.
Aroydee Thai: The rule of thumb is "avoid restaurants that put pictures of their dishes on the menu. These are mostly tourist restaurants and less tasty." And ok, Aroydee Thai  does not look very attractive from the outside. Green peas interior, cheap tables and menu but boy what it was nice. I felt back in Thailand instantly. The Pak Ka Pao Gai was delectable. Njomnjom.
The restaurant at the Levi's hotel: A bit pricey though. Go for the pancakes as you go with your date. So romantic to put them on a baking hot stone yourselves.
The rest of my eating and drinking tips can be found on my Foursquare. Follow me over here! My travel stories can always be followed via SnapChat. Just scan the code and done.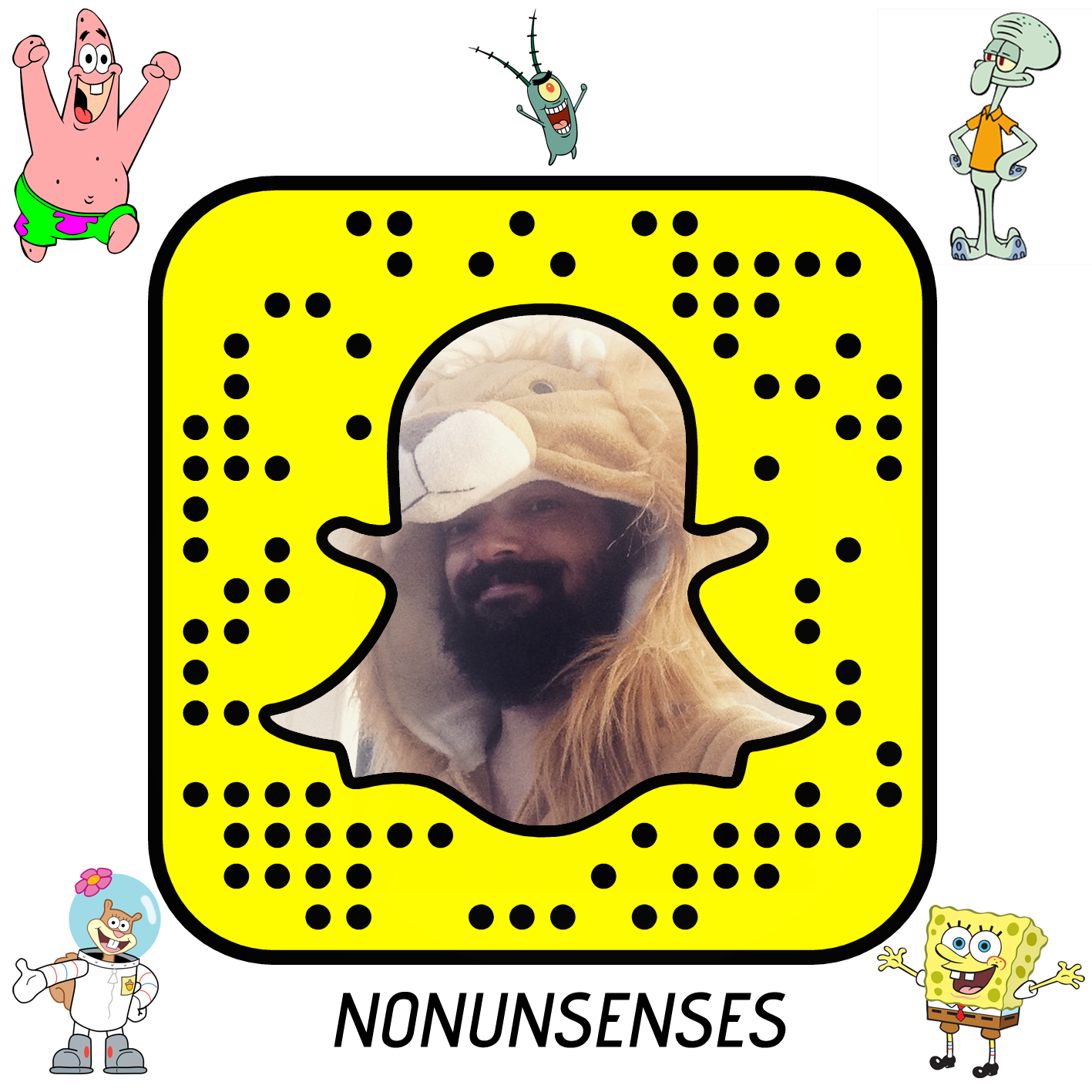 [highlight] TL; DR: Frankfurt, good enough for a weekend? Yes! There is certainly plenty to do to not get bored. Is it worth for several weekends? Hmmm, nowp. But it should not be always Berlin. [/highlight]