To promote the end of the skiing season in France loads of ski resorts combined forces and created 'Skiing into Spring'. On the website you can find 5 good reasons why skiing in April is great and you can score some pretty awesome deals. I was invited by the tourist office of Rhône Alpes to see with my own eyes if those 5 reasons where true.
Disclaimer: I ain't no great skier. I was invited as a 'lifestyle- and travel blogger' I guess. So I wouldn't be able to judge on the quality of the snow myself. Good thing Mother Nature gave me a mouth and some English and French skills to ask my fellow skiers important questions. So skiing into Spring. Yay or nay?
1. As a beginning skier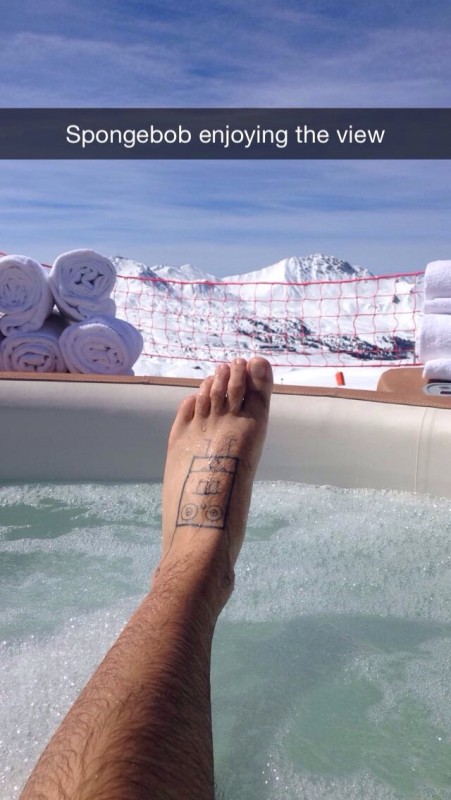 Yes! Most def! It's April, low season so it's cheap. And cheap is good. Plus there's less crowd which means much more space and less waiting in line. Oh, and if you're lucky you'll be able to skiing wearing nothing but a hoodie. The time I was there it was like 20 degrees. In the burning sun. Oh, and all ski resorts really put in some effort to make that Skiing into Spring work. Especially La Plagne, they turn their 'Sublicimes' into 6 experiences. You've got the 'Zen-zone' where you have the jacuzzi and the sauna. There's the 'Extreme-Zone' with some reverse bungee jumping. All funzies. Nothing too special but still good fun. Oh and if you're not a full time skier then there's still tons of other stuff to do. You can go for a hike. You can do snow bobbing. That was pretty insane actually. Going down the hill on a plastic bobsled.
2. As a good skier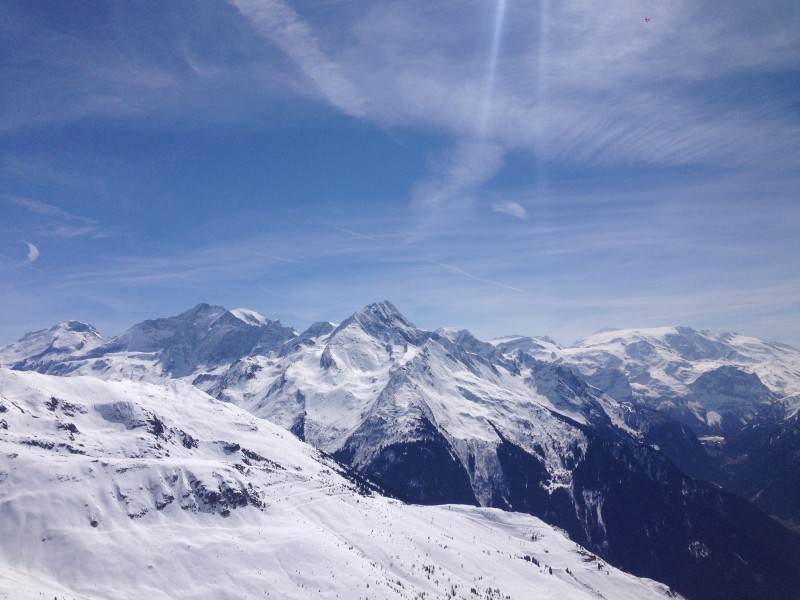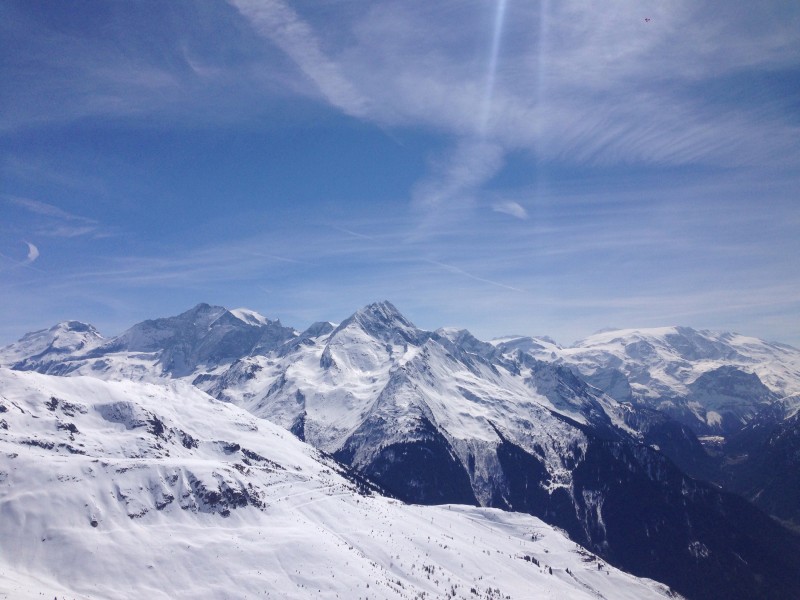 I'd say hmmm yay. The experienced skiers of the group told me that the snow on the top was still pretty good. The warm weather does make it a bit less icy and a bit more sludgy but that was still ok. It was only at the bottom of the mountain that it seemed to be a problem. But hey, less crowd and more virgin off-pistes places for you to explore. Time to shred in nothing but a shirt. Get a tan. Do some sports.
3. As a party animal

Nowp! Noooooooope! End of season means end of parties means the town is dead. Seriously. We've spent our first few days in Club Med and there was more partying going on there than there was in La Plagne. I mean the staff of Club Med danced their asses off 'till 23u and then went to sleep. In La Plagne everyone seemed to go to bed at 22u. Shocking really. I got to bed before midnight every night.
Wanna keep in touch and follow my story? Add me on Snapchat 'nonunsenses'.